COYOTE BASEBALL
Winter Training 2015

Future Ready Catchers' Camp

4 weeks / 12 sessions - $395 pp limit of 16 catchers
Sunday/Wednesday/Friday
4:45pm to 6pm
Jan 10th to Feb 5th
Four weeks of specific training for catchers, led by
Chris Shaw & Mike Payne.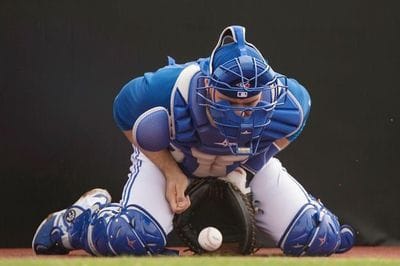 PROGRAM INCLUDES
> Catchers' fitness and conditioning
> Balance and Footwork
> Receiving and Blocking
> Throwing
> Handling Pitchers
> Mental Aspect of the game
Chris Shaw : a product of Dawgs Academy and the Canadian Junior National Team. He played two seasons at JUCO power Midland College, then a year at Oklahoma. In 2015, Chris was drafted for the third time, signing in the 15th round with the Baltimore Orioles system.
Mike Payne : The Technical Director with Calgary Babe Ruth, an experienced catcher and a coach who has a depth of knowledge to share with young athletes. Mike also excels in teaching the mental game.
OUR GIFTED INSTRUCTIONAL TEAM WILL PROVIDE AN OUTSTANDING LEARNING ENVIRONMENT!!
Training Location:
Coyote Den
#14 4200 46th Ave SE
(Peigan Tr @ 36th St)